Read our recent newsletter:
February 21 2014
To My Educated, Affluent and Beautiful Readers
"We cannot escape history ... No personal significance or insignificance can spare one or another of us. The fiery trial through which we pass will light us down in honour or dishonour to the last generation.
Abraham Lincoln (1805-65; 16th president of the USA)
Dear Friend of The Most Famous Hotels in the World;
About hoteliers:
"We weave dreams for you. We inspire experiences for you. We prepare to astonish you. We accessorize you."
Liam Lambert
Irish, hotelier and artist, family man and philosopher.
Tweets by @famoushotels
May all your journeys take you to new horizons.
Yours
As always
Andreas Augustin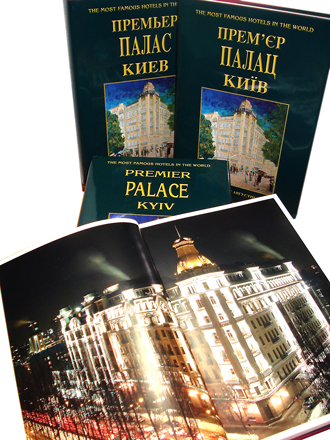 Springtime in Kyiv

While the Ukraine is making the headlines with its troublemsome government, one hotel is making the headlines since 1909, when construction started for the Palast Hôtel, today's Premier Palace, in the capital of Kyiv (Kiev). Go to the page »
Don't die at my hotel!

Caruso died at the Grand Hotel Vesuvio in Naples, Somerset Maugham was too young to die at The Oriental, an Austrian hotel even has its own cemetery. Read more…
14 Books You Must Read About Famous Hotels

The hotlist for 2014 is out. 14 books you must read about famous hotels. Read more…